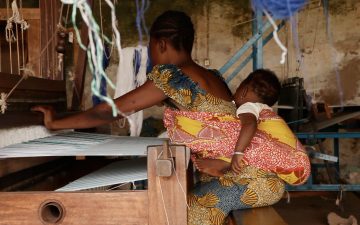 Women's economic autonomy As the women become more financially independent, they can fund more household expenses. The initial impact of this is that they enjoy higher status in their households, and build their self-confidence.
Women's literacy programs In addition to the technical training, the women also may take literacy classes that include reading, writing, and arithmetic. Thus the women become more independent in their business activity, and also in how they manage their daily lives.
Gender equality awareness Awareness of gender equality issues is also raised amongst the women and their families. The idea is to encourage a healthy work-life balance.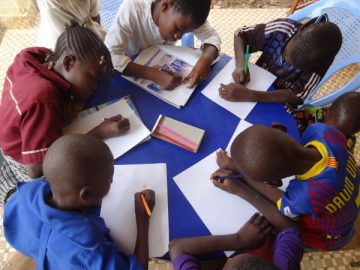 Health promotion The women participate in awareness raising workshops on health, hygiene, and diet, so they can improve the health situation of their families and themselves.
Social Safety Net Some of the profits from the Centre's business activity will contribute to social security for the artisans and their families, by covering their medical expenses. The women will also receive medical and ophthalmology consultations to address ergonomic strain related to their weaving and/or dyeing activities.
Solidarity Savings Funds A shared solidarity savings account will help stave off problems the women may encounter.